In #theweekof, we get to have a look within the workweek of young professionals in Seed Valley.
Aniek works as a Global Legal & IP Business Partner R&D at Enza Zaden. What does she do exactly? In short: she is a lawyer for the R&D department. She solves legal issues and is involved in intellectual property law. How can Enza Zaden protect certain plant variety rights and trade secrets? View Aniek's week here!
Monday - 09:00 am
Good morning! After a short walk, I am finally sitting behind my desk. I'm not that often in the office because of COVID-19, but measures are taken for everyone working there. To prevent confidential information from being spread, all desks at Enza Zaden must be tidy. I'm checking if everything is still in order, and then I'm finally starting my workday.
Monday - 02:00 pm
The focus within my work lies for about 50% on Intellectual Property. This is the collective name for rights to elaborated ideas and creatives concepts, such as music and inventions. For Enza Zaden, this mainly concerns plant breeders' rights, patents, brands, and company secrets. The legislation for these rights is diverse, and each country has its own requirements and characteristics that we must take into account. This is also reflected in the chaotic picture of all countries with their flags, and therefore their own rules!
Monday - 05:00 pm
At the end of the day, I'm calling our American lawyer, that Enza Zaden often works with. Because legislation can vary worldwide, we have local lawyers in many countries, that advise us in text proposals and approaches. We're calling about a draft agreement that we have received and needs to be reviewed. Talk to you tomorrow!
Tuesday - 10:00 am
Together with my colleague Demi I'm discussing a new collaboration. In this collaboration we're investigating which genetics is most suitable for a specific way of harvesting. Dewi advises from Marketing & Sales, and I suggest from an R&D perspective. Multiple subsidiaries are involved in this collaboration with one of our big customers. It's up to us to make up an agreement and to decide what to put in it.
Tuesday - 04:00 pm
More than 50 pages later… Remember when I was talking about that American agreement? You can find it on my lap. In between reading, I take notes, which I will eventually process into readable advice. Luckily the weather is cooperating, and I can read outside.
Wednesday - 10:00 am
For all legal questions about R&D, colleagues contact me! For several years, the laws and regulations surrounding biodiversity have become more complex and extensive. For example, you are not allowed to bring plant material from another country for breeding. Not even if you obtained this material with permission from a particular party. Sometimes you also have to ask permission from the government. The government can impose additional conditions, such as a payment. A complex issue, so I help my colleagues with questions and uncertainties. Today's question is easy to answer. It is a commercial variety from a third party, and the country does not need to give additional permission to breed with the variety, so the breeder can get to work!
Wednesday - 12:00 pm
Back home from the office for the weekly consultation with the IP team within the Legal department. We are discussing current affairs, and today we are talking concretely about the moment of first commercialization of one of our varieties to see if we are still in time to apply for protection.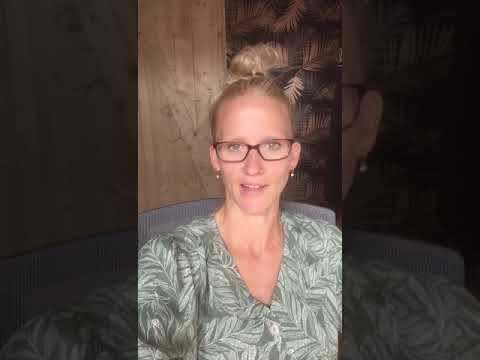 Wednesday - 05:30 pm
My working day is almost over. I give a short presentation to the Global Management Team Sales. The participants come from 15 different time zones, so some are just waking up, while at others it's already late at night. During the presentation, I will update the ongoing infringement cases and the status of developments and initiatives of, for example, plant breeders' rights protection and its enforcement in certain countries.
0:40
Thursday - 09:00 am
On the way to The Hague! Together with my colleague Jeroen, we have a meeting with our external patent attorneys. They help us, among other things, in writing new patent applications. We are discussing an ongoing opposition case today. If a patent is granted, a third party can oppose it, 'object' to it. This is comparable to a court proceeding.
Thursday - 02:00 pm
On Thursday, I always have a free afternoon. I work 36 hours spread over five days. After a strenuous morning in The Hague, it's time to leave work for what it is and clear my head in the gym.
Friday - 11:00 am
Together with a colleague, I discuss recent developments in the field of New Breeding Techniques. Within our sector, many developments can be followed, and we must also take a position internally. Today we discuss the concept for the new position paper on Genome Editing that we have prepared together with communication. This paper helps us explain Enza Zaden's position internally and externally. For example, it answers frequently asked questions.
Friday - 01:00 pm
Reading is an essential part of my job as a jurist. After many years of experience, I read pretty fast, and I know what I should focus on. But of course, it's important to take a break sometimes! So, I'm going on a walk during my lunch break.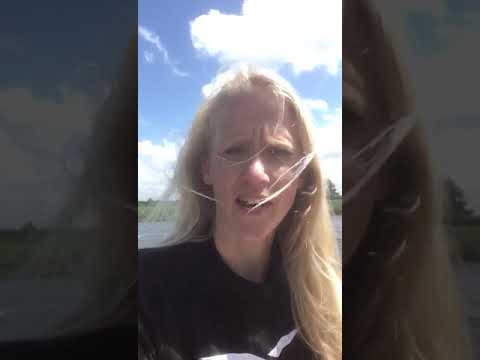 Friday - 05:00 pm
No Friday afternoon drinks, but relaxing on the water. Thanks for following my work week and happy weekend!
0:21
Together we contribute to a healthy and flowering world. We're constantly facing new challenges , and I work on the solutions. What will you do? 
Vacancies and internships